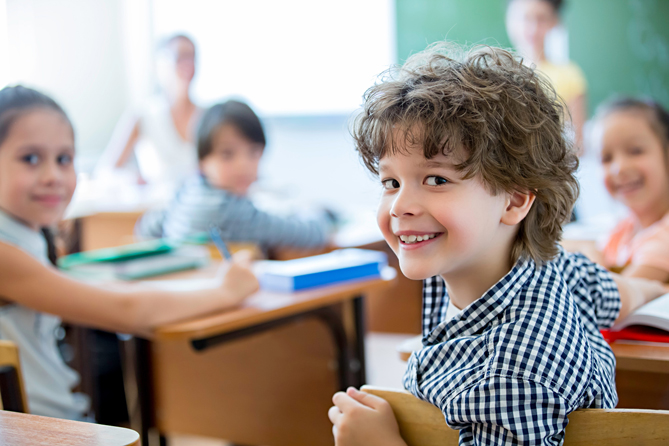 Research has shown that children who engage in an early preschool program for 1 to 2 years before entering kindergarten reap far more benefits than those who do not attend preschool. Around 75% of young children are enrolled in some type of preschool program throughout the United States. Unfortunately, many preschool programs are less than mediocre, providing children with an unstable educational foundation. Preschool programs must be able to provide some kind of substantial gain in a child's learning and development for it to be considered effective and beneficial.
Benefits of Preschool Education
Any type of preschool education is better than none at all. Research has shown that those who participate in early education programs, whether government-funded, private, or public, are more likely to graduate from high school and are less likely to become involved in crime or delinquency. Santa Ana preschools and early education provides children with an academic, social, and economic foundation. Children who were enrolled in a preschool program were less likely to cost taxpayers in the following areas:
Schooling: Children were less likely to be held back in elementary school or receive special education services.
Welfare: As adults, they were less likely to depend on the welfare system for assistance because of better job placement and a higher salary than their counterparts.
Criminal Justice System: Children were less likely to break laws or become involved in crime at all.
Future Implications of Preschool Attendance
Senator Zell Miller, who was the governor of Georgia, has indicated that preschool is the most important grade. Preschool programs have more far-reaching effects than once thought. Because of the overwhelming support for a Pre-K program, Florida, in 2002, passed an initiative making Pre-K programs universal throughout the state.
It has been proven that preschool programs have more positive effects than any other program in regards to school readiness and success, especially for economically disadvantaged children. Santa Ana Preschool education has led to higher test scores and achievements throughout their school career. Children who have been enrolled in Pre-K programs are less likely to have to receive some type of special education services, resulting in more advantages down the road.
Educators and state leaders must take the initiative to begin to create more widespread programs for all children, whether wealthy or poor, to provide them with the educational background needed as they enter the public school system. The public has already expressed its widespread support for such programs; however, unless educators take on the challenge of creating these types of programs, many children, especially those whose parents are struggling economically, will continue to be at a disadvantage once they enter kindergarten.